Costa Rica Villa Rentals
Find your perfect vacation rental.
Search
Filter Results
(November 1st - April 30th)
Price per night
(May 1st - October 31st)
Price per night
Got a Question?
Call Us Toll Free
1-800-957-1208
Talk to a Villa Rental Expert
Today!
Destination Highlights
Map of Costa Rica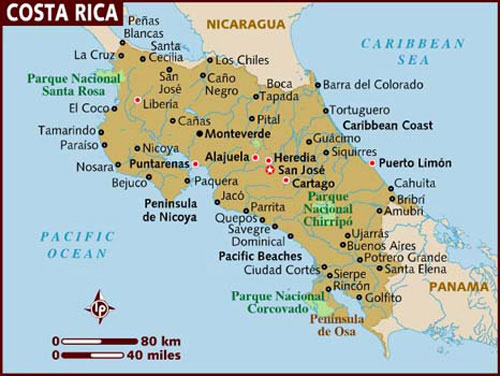 Costa Rica Villa Rentals
In Costa Rica all trails seem to lead to waterfalls, misty crater lakes or jungle-fringed, deserted beaches. Explored by horseback, foot or kayak, from your Costa Rica villa rental, this destination is a tropical adventure land.
Bordered by Nicaragua in the north and Panama in the southeast, Costa Rica is only slightly larger than Vermont and New Hampshire combined. Much of the country is mountainous, with three major ranges running northwest to southeast with gorgeous views from the Costa Rica rental villas. Among these mountains are several volcanic peaks, some of which are still active.
Read More
Browse
106

Costa Rica vacation rentals