Antigua Villa Rentals
Find your perfect vacation rental.
Destination Highlights
Map of the Caribbean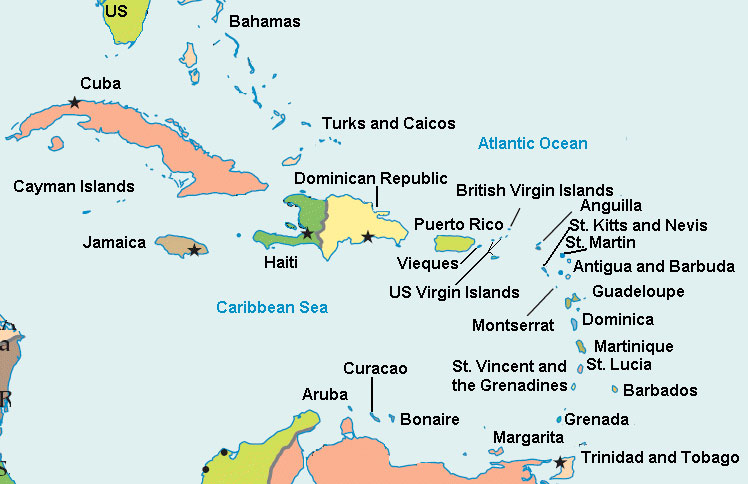 Antigua Villa Rentals
There is a beach for every day of the year on Antigua (pronounced An-tee'ga) Island, many of them with stunning sugar-white sand that is protected by coral reefs. Antigua is the largest of the English-speaking Leeward Islands and is about 14 miles long and 11 miles wide. This Caribbean island is roughly 17 degrees north of the equator.
Temperatures generally range from the mid-seventies in the winter to the mid-eighties in the summer. Annual rainfall averages only 45 inches, making it the sunniest of the Eastern Caribbean Islands with low humidity year round. Perfect anytime of the year for an Antigua villa vacation!
Read More
Coming soon