Tortola BVI Villa Rentals
Find your perfect vacation rental.
Destination Highlights
Map of the Caribbean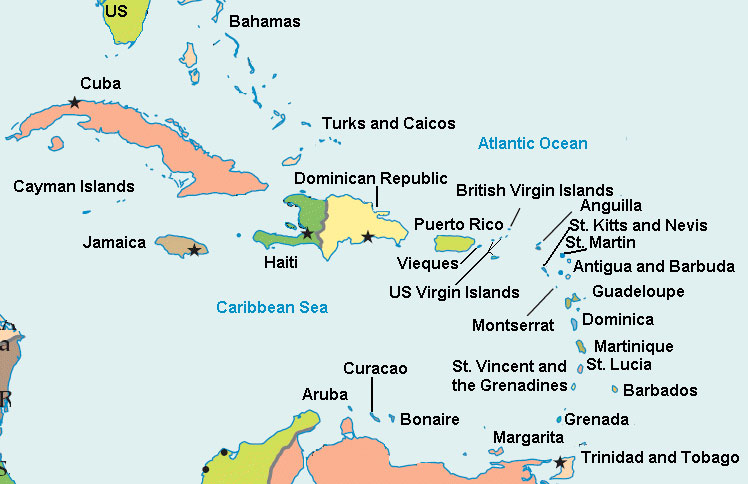 Tortola Villa Rentals
Tortola (Spanish for Turtle Dove) is a lush mountainous island and the largest of the British Virgin Islands, is known as the yachting capital of the Caribbean. Tortola has a relaxed atmosphere and is bordered, mainly in the north, by beaches that are not crowded, with white sand, excellent swimming and snorkeling.
Charming Tortola villa rentals dot the hills with access to beautiful beach expanses on the island. Most folks visit Tortola to relax on its deserted sands or linger over lunch at one of its many delightful restaurants. Beaches are never more than a few miles away from your Tortola villa, and the steep green hills that form Tortola's spine are fanned by gentle trade winds. The neighboring islands glimmer like emeralds in a sea of sapphire.
Read More
Coming soon