St. Lucia Villa Rentals
Find your perfect vacation rental.
Destination Highlights
Map of the Caribbean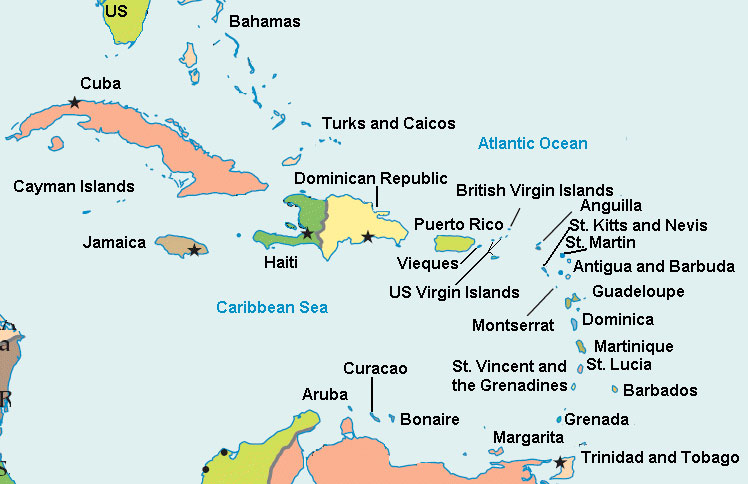 St. Lucia Villa Rentals
Where can you wake up in your Caribbean villa rental to a symphony of birds and drive through a volcano? Only on St. Lucia island! The beauty of the island of St. Lucia provides the perfect backdrop for adventure: mountains to climb, forests to explore, and an underwater world to discover!
The volcanic island of St. Lucia is more mountainous than many other Caribbean islands, with the highest point being Mount Gimie, at 3,120 feet above sea level. Two other mountains, the Pitons, form the island's most famous landmark. The Pitons are a famous tourist attraction for hikers and mountain climbers in St. Lucia.
Read More
Coming soon