Dominican Republic Villa Rentals
Find your perfect vacation rental.
Destination Highlights
Map of the Caribbean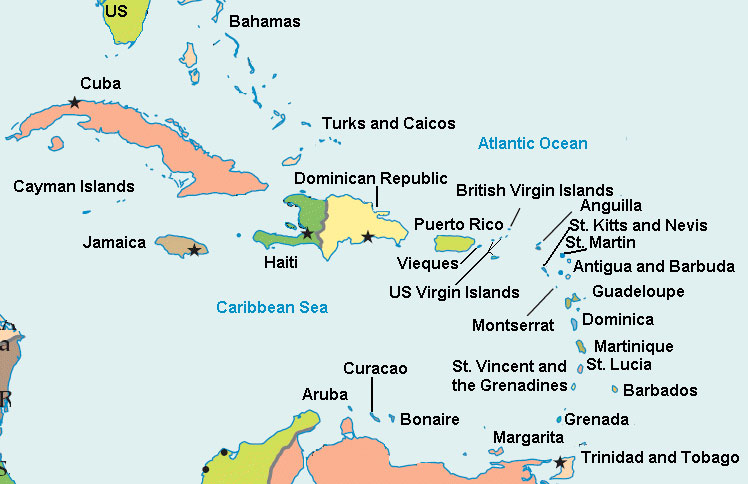 Dominican Republic Villa Rentals
Dominicans will extend a gracious welcome and indeed are happy to share their beautiful Caribbean island to those visiting for a Dominican Republican vacation. Bathed by the Atlantic Ocean to the north and the Caribbean Sea to the south. Among the Dominican Republic's most precious assets are 1,000 miles of gorgeous beaches studded with coconut palms and sands ranging from pearl white to golden brown to volcanic black. It's a fertile country blessed with resources, particularly cocoa, coffee, rum, tobacco, sugarcane.
This beautiful Caribbean island is steeped in history and culture worthwhile of exploring from the Dominican Republic rental villas: abundant historical sites, museums, colonial architecture, the first hospital, first sugar mill, first Catholic church this side of the world. Guests of Dominican Republic villa rentals will soon discover that this island offers much more than the typical Caribbean attractions of sun, sand and sea plus the Dominican Republic's rich culture.
Read More
Browse
1

Dominican Republic vacation rentals