Jamaica Villa Rentals
Find your perfect vacation rental.
Destination Highlights
Map of the Caribbean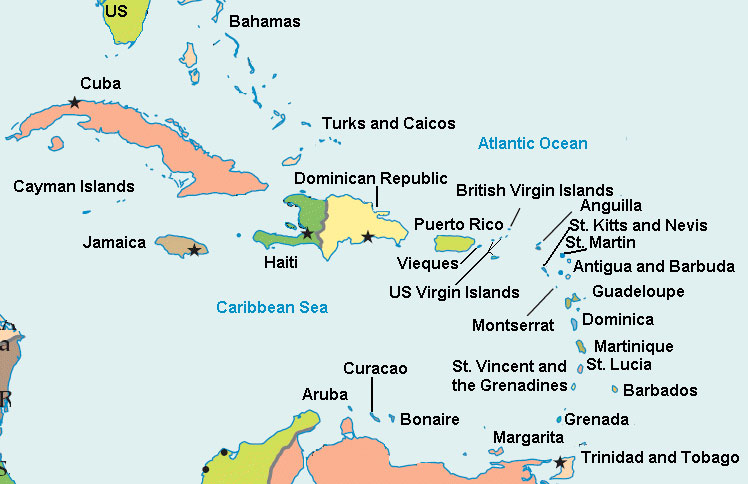 Jamaica Villa Rentals
There is magic to the island of Jamaica. Wherever you go in this enchanted paradise, you will find natural beauty so stunning it will take your breath away. People are so genuinely friendly and hospitable; it will warm your heart.
Jamaica, the third largest island in the Caribbean, is home to a magnificent landscape of rolling mountains lined by endless, sensuous beaches. It is covered by lush foliage and crisscrossed by streaming rivers and cascading waterfalls.
Jamaica has rich cultural traditions, and plenty of things to do —particularly local music, art, and cuisine. One of Jamaica's national dishes is jerk -- whether it's jerk sausage, shrimp, goat or chicken, the flavor will spice up your night. There's one way to cool down your palate in Jamaica, the drink of choice is rum. Appleton Estate is an icon in the rum production world.
Rental villas in Jamaica are a very popular choice for accommodations. The luxury vacation rentals include a full staff including a gourmet chef who will prepare delicious Jamaican meals including fresh, locally caught fish.
Read More
Browse
2

Jamaica vacation rentals