Featured Properties

Casa La Vista
Mismaloya Shoreline, Puerto Vallarta
5, 6 or 7 bedrooms

Playasola
Las Animas Beach, Puerto Vallarta, totally private sandy beach and sports complex
5 or 8 bedrooms

Casa Castelli
Mismaloya Hillside, Puerto Vallarta
4, 5 or 6 bedrooms
Got a Question?
Call Us Toll Free
1-800-957-1208
Talk to a Villa Rental Expert
Today!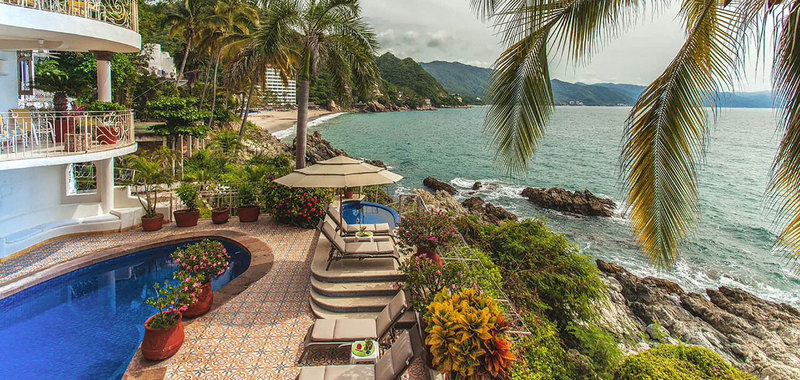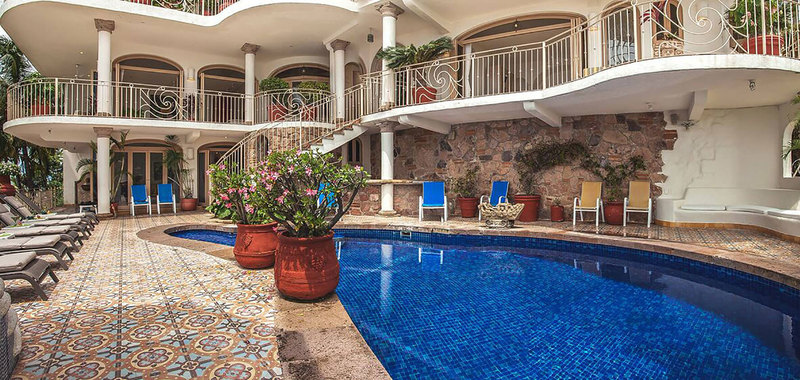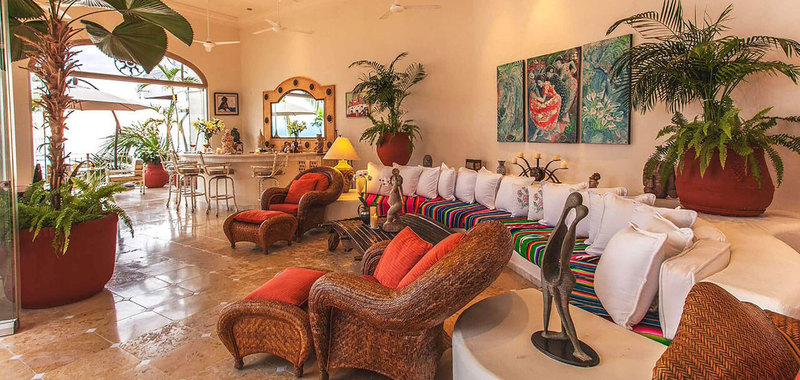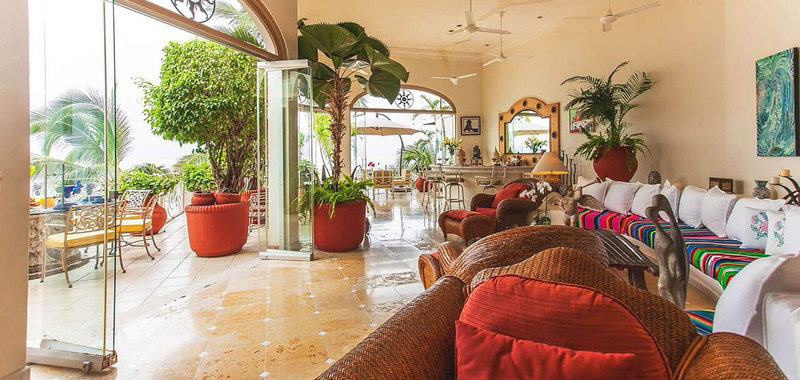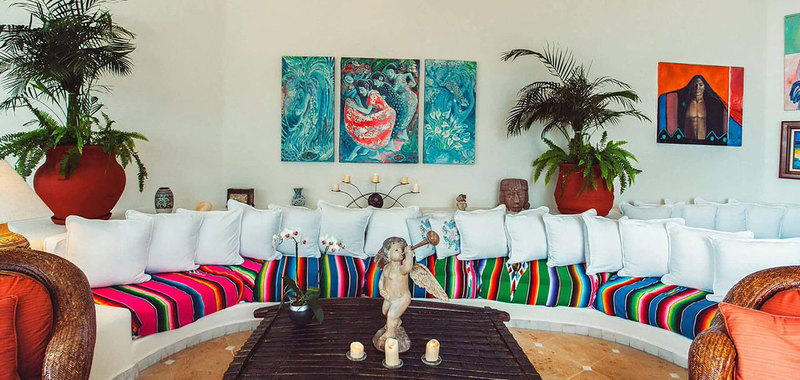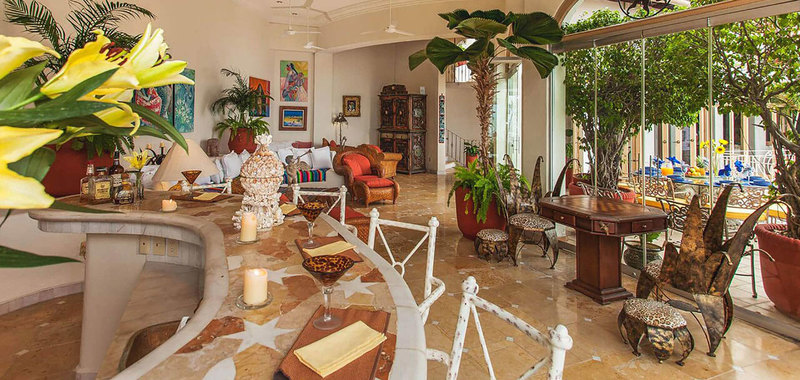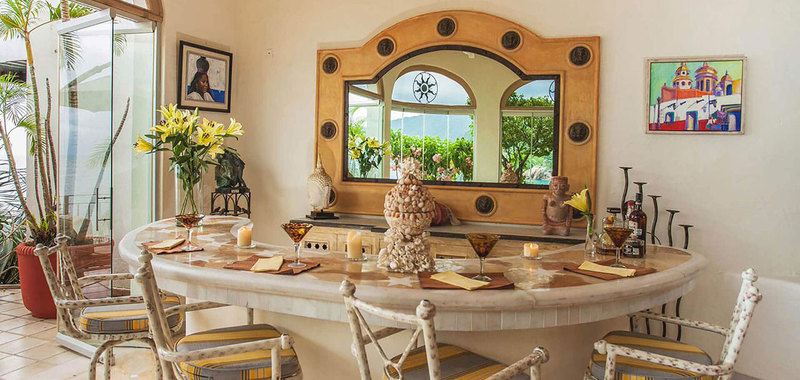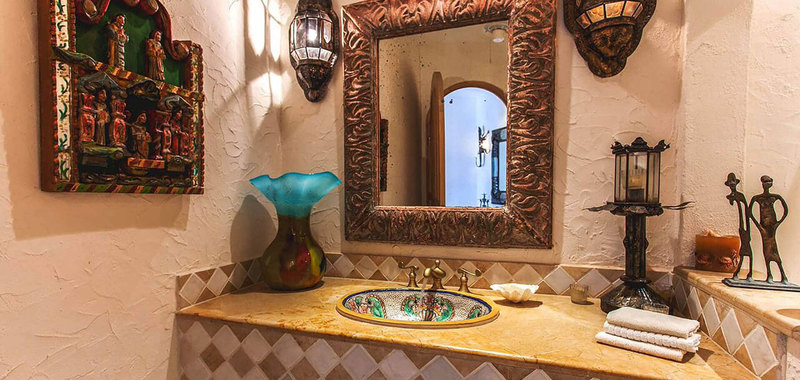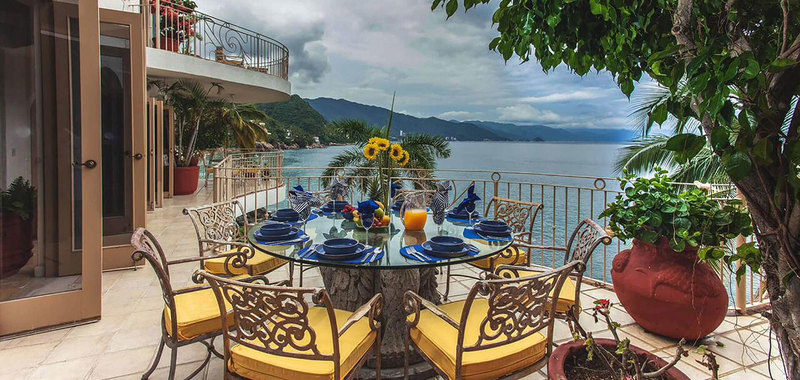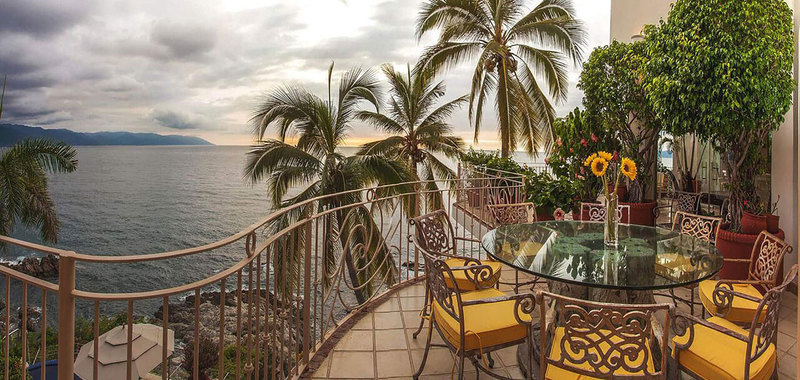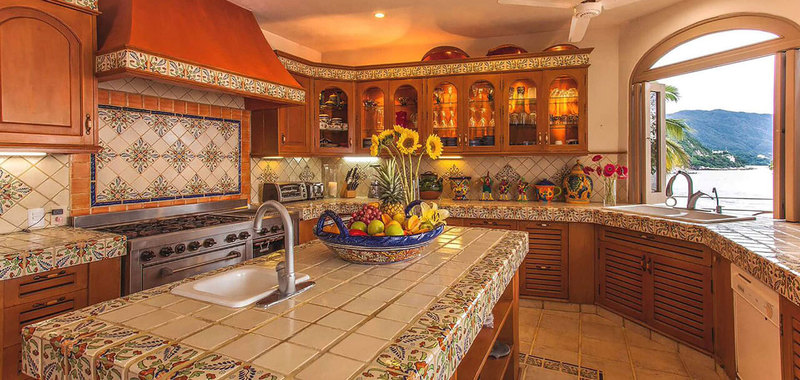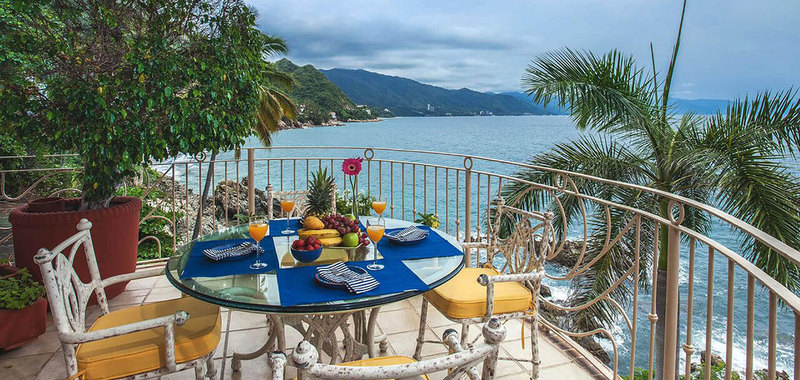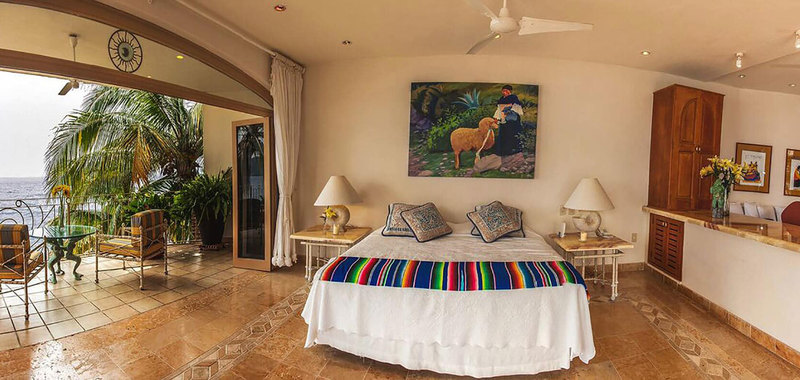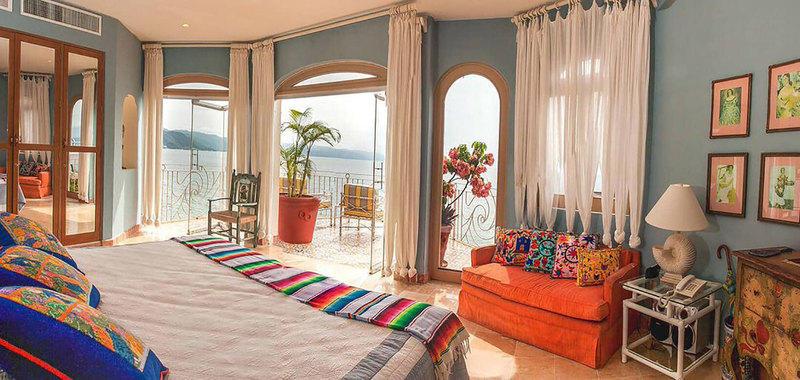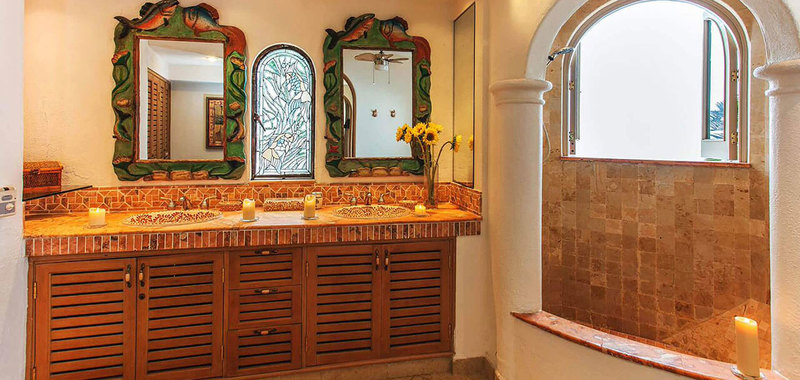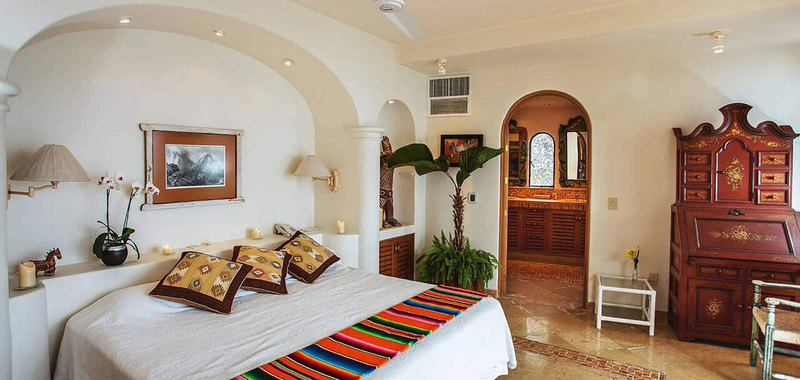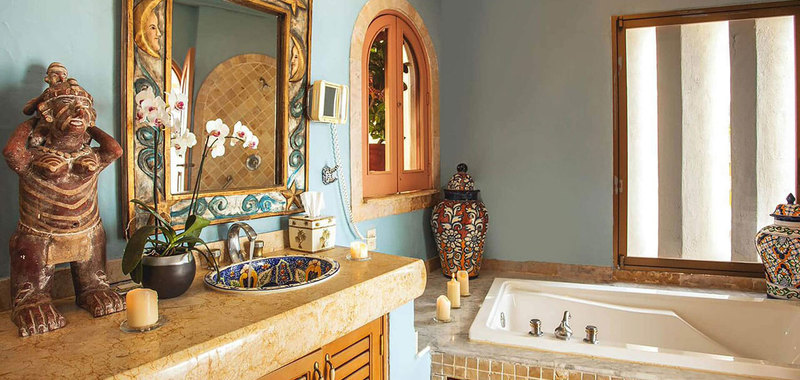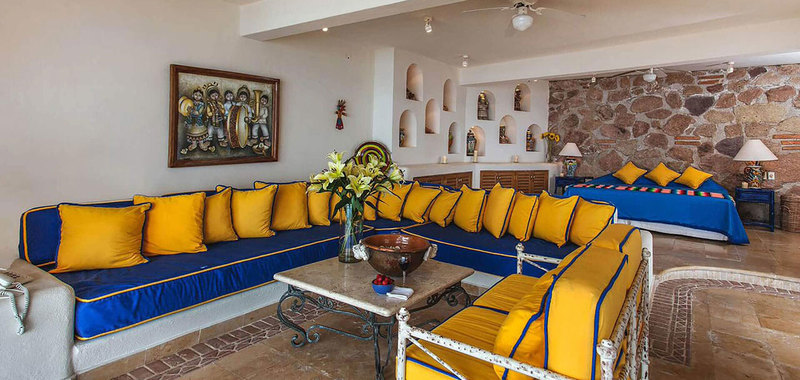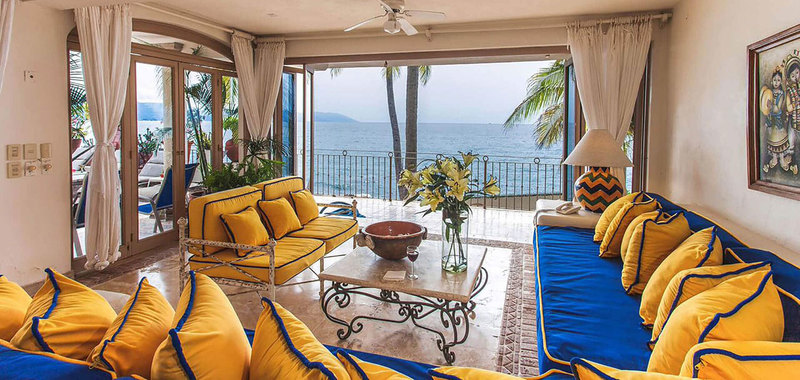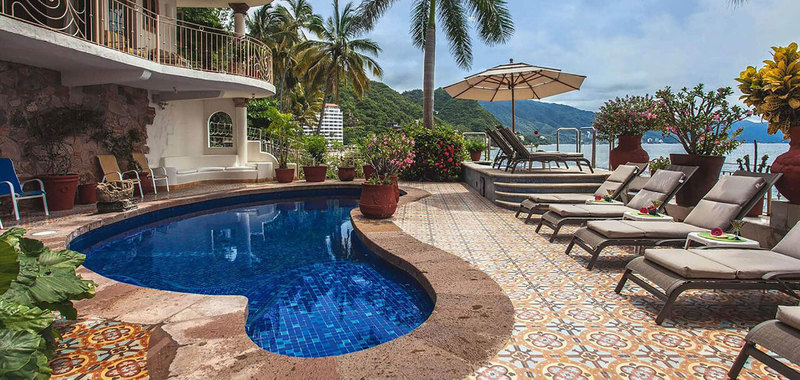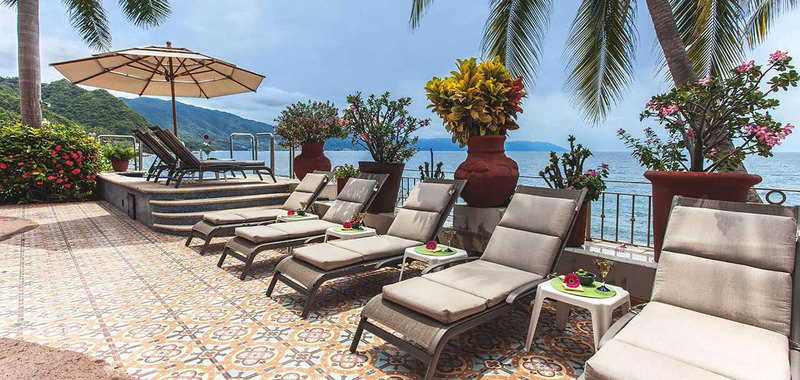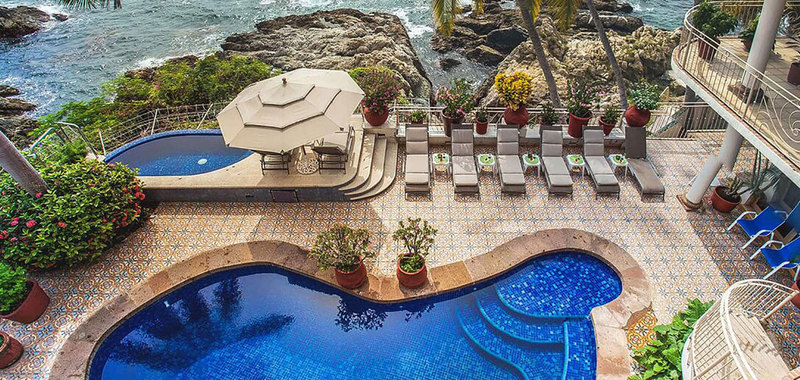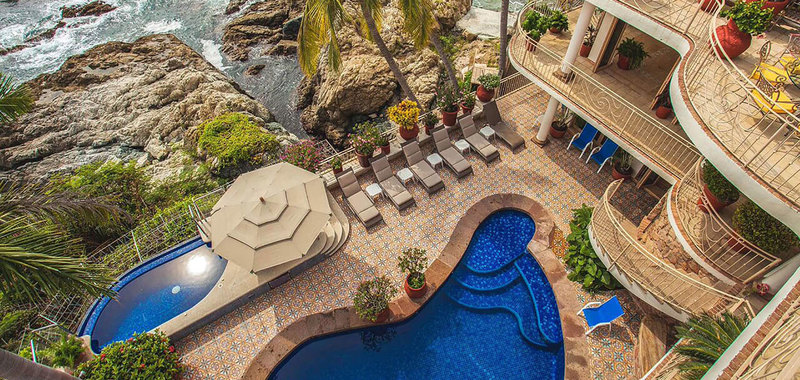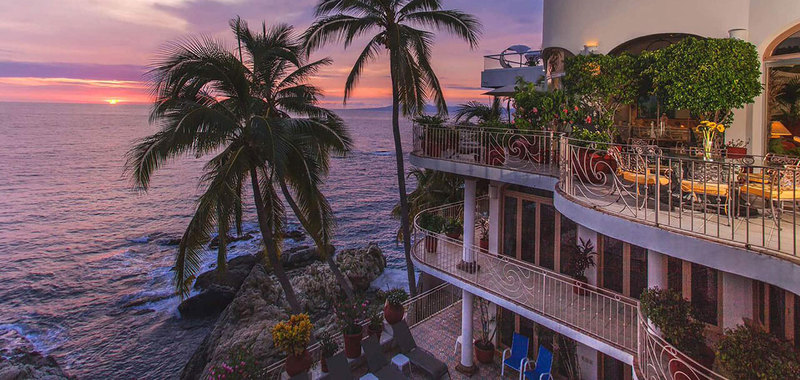 Casa Buena Vida
Conchas Chinas Shoreline
4 bedrooms
Casa Buena Vida is a spectacular 4 bedroom oceanfront luxury villa located in Lower Conchas Chinas, less than a mile from all the charm, energy, and entertainment of downtown Puerto Vallarta.

With approximately 12,000 sq. Read More
Amenities
Bed sizes: All King
8 baths
Air conditioning: All Bedrooms
Pool: Heated
Jacuzzi
Internet: High speed wireless
Phone
Staff: 3
CD Player
DVD Player
Casa Buena Vida - Rates & Booking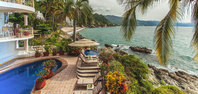 Conchas Chinas Shoreline
4 bedrooms
Bedrooms
Summer
Winter
Holiday
Taxes
4
$800
$1,000
$1,750
16%
Summer Season: 5/1 - 10/31

Rates
Rates plus tax, 16%.
Rates do not include cost of food and beverage.
Rates subject to change without notice.
With Casita an extra $300 USD per night.
Rates plus 16% tax.
Policies:
4 night minimum year round.
Thanksgiving 5 nights minimum.
Holidays 7 nights minimum.
No student groups.
Availability
| | |
| --- | --- |
| | Available |
| | Not Available |
| | Morning available, evening full |
| | Morning full, evening available |
Casa Buena Vida Guest Comments
"Thank you, Helga, we had a fabulous time at Casa Buena Vida. Manuel (the houseman) and Berta (the cook) were absolutely wonderful, as was Guadalupe (the housekeeper). The villa exceeded our expectations,"

by Debbie, TX

"Berta's meals were far beyond expectations. We ate at The Cliffs the first evening but after Berta's first dinner we ate at the villa the rest of the week"

by Ed, TX

"Everything was fantastic at Buena Vida! We all enjoyed our stay very much, and were wonderfully spoiled by Manueland Berta. Buena Vida really is a gorgeous house, and the location was just right - not too far from Old Town "

by Emilia, Europe

"Absolutely superb staf, great location fabulous facility, gorgeous art work. "

by Julianne, TX

"We appreciated the efforts of our staff, especially Berta and her husband Manual. Although their English is very limited, we managed to communicate effectively, and they worked very hard to make our stay as enjoyable as possible. Berta's cooking was so delicious that we ended up eating at the villa every night except Sunday, the staff's day off. We enjoyed our stay immensely,"

by Jeff, TX

"Food & preparation was excellent. Manuel & Berta were wonderful. Berta's cooking was better than dining out."

by David, Canada

"Manuel and Bertha have done an outstanding job during our stay.They have gone about their tasks and we have enjoyed every minute of our stay,Bertha has made outstanding meals and we have enjoyed the meals the same as we would any fine dining establishment. The staff here is excellent and we have really enjoyed out stay and would certainly consider staying here again. "

by Connie, TX

"We had such a wonderful time at Buena Vida. The house is breathtaking. Each day brought new discoveries in terms of stunning sunsets, decks and terraces to read and relax, cozy spaces to retreat to and grand gathering spaces for us as a group. The artwork and decorating are just beautiful. The lighted niches and museum-like pieces are so beautifully done. Manuel and Bertha were wonderful. I had a chance to meet their children as well and it was a pleasure to get to know the family a little. I wish I spoke Spanish, but we managed. The service they provided was excellent. The week went way too fast! I do want to thank you for your great service. We appreciated your prompt and efficient responses to our questions during the entire process. Many thanks.....Hopefully we can work with you again to arrange another amazing vacation! "

by Kathy & Tom, TX

"We had a fabulous time and loved the willa and the location."

by Michael, CA

"On a scale of 1-10, our stay at Buena Vida was a 10++! Berta, Manuel, Lupe and Daniel made for an outstanding vacation. They bent over backwards to make us happy. Manuel arranged for our excursions at a moment's notice. He is truly a gem. Thanks to Berta's exquisite meals, we are no on a diet! It was an AWSOME vacation experience and we cannot wait to return next year! "

by Anthony M. , Ft. Washington, MD

"Our vacation was absolutely wonderful and the staff was fabulous!"

by Marya, CA

"Casa Buena Vida is a beautiful Casa and has one of the most scenic views of the water and sunset you will ever find. The rooms are spacious with balconies to relax. We were prepared very good meals and our expectations were exceeded. Everything was delicious and we left with one of Berta's recipes."

by Peter N., MO

"The accommodations and view were spectacular, everything as advertised. The maid did such a great job, we tried to convince her to come home with us...she just laughed. The nearby public beach, Conchas Chinas, was clean and easily accessible. The food was excellent. Everything we chose was prepared and served in a most appetizing manner. Usually the portions exceeded our appetites. Everyone fell in love with Berta's salsa and she cave us all a lesson in its preparation."

by Richard, TX

"All was wonderful - truly the nicest place we have ever stayed, anywhere, and we have stayed quite a few places. Thank you for your assistance throughout the process - all very professional and comprehensive. Berta is an excellent chef and we loved her meals. The casa was truly right out of "Lifestyles of the Rich and Famous", the location superb, and Manuel and Guadalupe also wonderful in addition to Berta."

by Tom, NE
Tell me more about this property