California - Napa and Sonoma Villa Rentals
Find your perfect vacation rental.
Destination Highlights
Map of California - Napa and Sonoma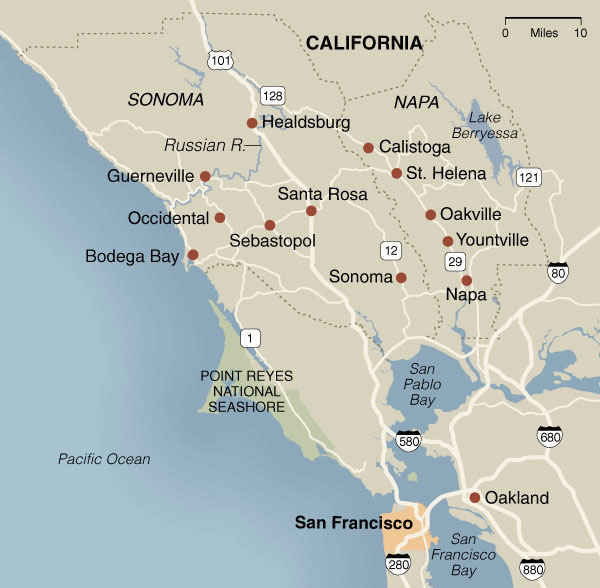 Napa Valley and Sonoma Valley Villa Rentals
There are over 600 wineries in Napa and Sonoma Counties, but it's quality, not quantity, that sets the region apart. Plan to get lost on back roads, and, as you picnic atop sun-dappled hillsides, grab a bottle or two of the regions wine, some exquisite cheeses and bread and know firsthand the thing that has the greatest meaning in Wine Country, the art of relaxing and enjoying the moment!
A Wine Country escape is a prized ritual in Northern California. Napa wineries are world-renowned. Tastings are a given, but add in the hiking, biking, spas, and hot springs, and it's easy to find something fun to do from your Napa Valley or Sonoma Valley vacation rental.
Read More
Browse
6

California - Napa and Sonoma vacation rentals