California - San Diego Villa Rentals
Find your perfect vacation rental.
Search
Filter Results
(November 1st - April 30th)
Price per night
(May 1st - October 31st)
Price per night
Got a Question?
Call Us Toll Free
1-800-957-1208
Talk to a Villa Rental Expert
Today!
Destination Highlights
Map of California - San Diego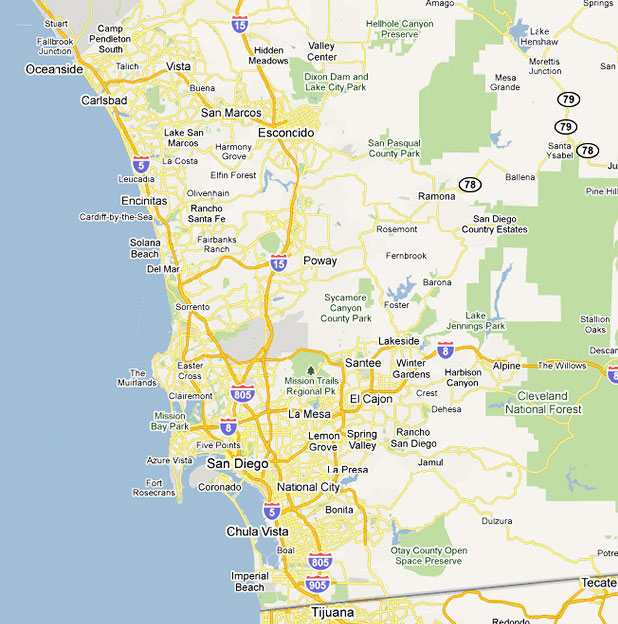 San Diego Villa Rentals
Welcome to San Diego, California where blue skies keep watch over 70 miles of majestic coastline and a gentle Mediterranean climate, and friendly locals create a welcoming vibe all its own. Bordered by the Pacific Ocean to the west, the Anza-Borrego Desert and the Laguna Mountains to the east, and Mexico to the south, the diverse neighborhoods of San Diego are spread out over 4,200 square miles. Luxury San Diego vacation rentals make for a great home base, allowing endless opportunities for places to visit, activities and relaxation.
Wondering what to do in San Diego? Spend a day relaxing in one of the many beach communities and then go hiking in the east San Diego County Mountains. Explore the urban neighborhoods of San Diego's downtown, from the iconic Gaslamp Quarter to the eclectic community of Hillcrest. Visit the quaint and charming island town of Coronado or the picturesque village of La Jolla. Or choose to visit one of many famous San Diego attractions.
Read More
Browse
99

California - San Diego vacation rentals